Enhancing Support for Your Fertility Journey
The path to getting pregnant isn't always straightforward. Having your hopes dashed every month can take an enormous emotional toll on you and your partner.
If you need tests and treatments, it can be physically and financially demanding too. At laya healthcare, we give our members the benefits and services you need to tackle fertility issues head on. We have transformed our fertility benefits to offer more inclusive support, flexibility and choice that better reflect the modern reality and very different journeys that those experiencing fertility difficulties can face when trying for a baby. From preparing your mind and body to accessing cutting-edge treatments, we'll support you at every stage of your fertility journey.

We are the first health insurance provider to allow its members to claim for fertility benefits on a 'per year' basis rather than 'per lifetime' with its 'First Steps' fertility cover. Were championing diversity, equality and inclusivity by reframing our major fertility benefit 'First Steps', to be the first healthcare provider in the industry to start to look at fertility through the lens of all those experiencing it. Dealing with fertility issues is difficult enough, so we're here to support you throughout your journey. Depending on your scheme and level of cover, here are just some of the benefits and services you can access as a laya healthcare member:
Contributions towards fertility tests and treatments
Personalised healthy lifestyleplan from your Healthcoach
24/7 Mental Wellbeing SupportProgramme that you can ring any time, as appropriate
CareOnCall phone line and
GPLive webcam consultations with Irish-registered GPs
Acupuncture, reflexology and many more natural and holistic therapies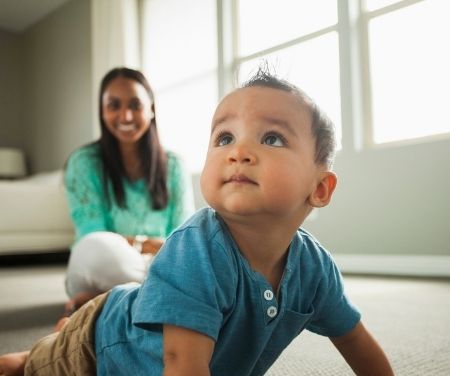 New Benefits and Coverage Options
Allocation-based coverage for prescriptions, tests, and treatments
Varying coverage amounts based on scheme and cover, ranging from 50% up to €1000 per year to 75% up to €2500 per year
New benefit for Pre-Implantation Genetic Testing (PGT) covering PGT-M and PGT-SR with generous coverage ranging from 50% up to €2,000 per lifetime to 75% up to €3,000 per lifetime
Expanded Fertility Preservation benefit including Embryo Freezing, with coverage ranging from €1,000 per lifetime to €1,500 per lifetime
Helping you on your journey
Find out the benefits and services you can get with your laya healthcare fertility care cover
It's important to understand your level of cover before you begin your fertility journey. You can check your cover in your Member Area at any time, or chat to our Customer Care team.
Please refer to your rules booklet for details of the rules governing these benefits

*GPlive, Digital Physiotherapy and Digital Health & Wellbeing appointments can be booked by members aged 17+. Appointments can be booked for members under 17, but this can only be done by a parent or guardian on their behalf and they must also attend the appointment with the member. Healthcoach consultations available to members aged 18+.