Our Board
Looking after you always
Meet laya healthcare's board members. With a wide range of experience and expertise, the board challenges and guides our business, as we strive to look after you always. Our board remain dedicated to driving behaviour which reflects the inherent consumer centric culture, to look after you always, within laya healthcare. This is to ensure fair consumer outcomes and the effective management of consumer protection risk at all times.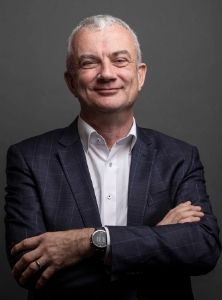 Dónal Clancy
Executive Director
Managing Director, Laya Healthcare

Dónal Clancy joined BUPA Ireland in 1996 at the beginning of the business's start-up phase in Ireland. His career history with BUPA Ireland includes Director for Customer Service, IT Director and Operations Director and he also served as Director for Customer Service & Operations for BUPA, UK.
In December 2011, Dónal steered the business through a management-led buyout culminating in the launch of laya healthcare on May 14th, 2012. The strength and depth of laya healthcare's team was credited in January 2015 with the sale of laya healthcare to international insurance organisation AIG was announced.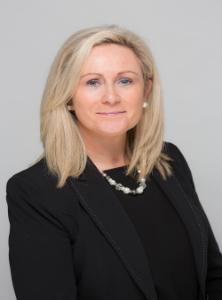 Mary Condon
Executive Director
Director of Finance and Compliance, Laya Healthcare

Mary joined BUPA as a Financial Accountant in 1998 and was appointed FSA Compliance Officer in 2002 and Finance & Compliance Manager in 2003. Mary has extensive management experience having held senior management and Operational roles across a number of services and manufacturing industries. Following the management led buyout and launch of laya healthcare in May 2012, Mary was appointed the Director of Finance and Compliance.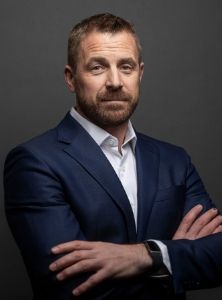 D.O. O'Connor
Executive Director
Deputy Managing Director & Director of Business Development, Laya Healthcare

D.O. joined the company in 1996 as part of the initial set up of BUPA Ireland. In 2007, D.O. took over as Head of Claims and Deputy General Manager and restructured the claims function. In 2008, he moved to Head of Business Development with responsibility for Sales, Marketing and Product Development. Following the management led buyout and launch of laya healthcare in May 2012, D.O. was appointed Deputy Managing Director and Director of Business Development.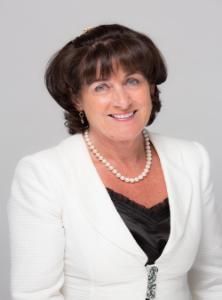 Prof. Ann O'Doherty
Non-Executive Director
Clinical Director BreastCheck, Dublin

Ann is Clinical director at BreastCheck in Dublin and a Consultant Radiologist as St. Vincent's Hospital. She is lead Clinical Director at the National Breast Cancer Screening Programme and Quality Assurance Radiologist and Director of the Northern Ireland Breast Screening programme. Ann is Chair of the National Guideline Committee for Breast Services and the author of more than 25 peer-reviewed medical publications.
Larry O'Dwyer
Non-Executive Director
Chairman Audit Committee Cork County Council

Larry is a former partner in Ernst & Young in Ireland and has held senior roles in the firm for more than twenty five years, having prior to that spent three years with an International Accounting Firm in Toronto, Canada. He is a former Chairman of both the Cork Society of Chartered Accountants and the Munster Society of Chartered Accountants in Ireland. Larry is currently Chairman of the Audit Committee of Cork County Council and also served for more than two terms on the Audit Committee of University College Cork. He recently retired from the Evaluation Committee of South Cork Enterprise Board and has served on the Boards of a number of charitable organisations.
Phil Willcock
Non-Executive Director
CEO, AIG Life
Phil spent over 20 years with Aviva, where his last role with the firm was CEO of Aviva Italy achieving record value growth and sales results. Previously Philip lead Aviva's joint venture in Indonesia as CEO and President of Astra Aviva Life, responsible for hiring an entirely new leadership team and planning the 10-year roadmap for the business. Earlier in his career Philip held Managing Director appointments in Aviva's UK Health division, and progressed to the role of COO for Aviva's UK and Ireland Life business prior to his CEO appointments. As CEO at AIG Life, his vision 'to help people live better lives' is the guiding principle behind the organisations approach to health and wellness in the UK.