Did you know that two people die of Sudden Adult Death Syndrome (SADS) every week in Ireland?
We all know we shouldn't wait until we're sick to look after our health. Regular health checks and screenings are more important than ever. Laya Healthcare's HeartBeat Cardiac Screening service is designed to reduce the risk of heart disease and sudden adult death syndrome. The screening gives you:

Your Body Mass Index (BMI)
Your blood pressure
A physical examination
An electrocardiogram
Consultant Cardiologist review and report
We'll also make sure we get an overview of your personal and family medical history to help identify any possible SADS triggers. Our HeartBeat screens are done by an Irish company called Advanced Medical Services, who are specialists in heart screening.The screening itself is led by a doctor and is based on recommendations by the European Society of Cardiology and the International Olympic Committee.
Screenings take place in the following areas (call us or go online to your Member Area to confirm specific locations).
How To Book Your Heart Screening
Every laya healthcare member over the age of 12 is entitled to a screening once every 2 years.
To make an appointment go online through your Member Area and book from there or book through the Laya App. Make sure you have your membership details to hand when you're booking.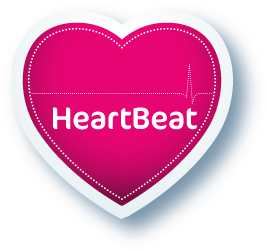 Please note approximately 6% of participants may be recommended to attend for further follow up cardiac investigations, based on the results of their screening. These are not covered as part of the screening but may be claimable under your everyday medical expenses benefit, depending on your scheme. Please check your Member Area for more details.
Laya healthcare's HeartBeat screening is serviced by Advanced Medical Services. Advanced Medical Services is an Irish based company which provides Mobile Cardiac Screening to help reduce the incidents of Sudden Adult Death Syndrome (SADS). The service is Doctor led & based on the recommendations of the European Society of Cardiology & Olympic Council Committee.