The summer holiday season has kicked off already but we all know family holidays can be expensive. We all have a bucket list of places we want to see and things we want to do but sometimes the cost of the flights, accommodation, transport etc. restricts us. I travel a lot and have discovered some tips along the way and want to share these with you to help you save money on your next family holiday. It's now time to start ticking off all those places on your family's bucket list.
In this blog, I am going to share with you all my tips for planning a family holiday so that it won't cost a fortune. My aim is to help you reduce your costs while having lots of adventures together as a family all over the world. Every tip mentioned below I have tried and tested myself!
The two main websites I regularly use to reduce accommodation costs while travelling are:
AirBnB.com
Sometimes in life you need to take a step outside of your comfort zone and try something new and this is exactly what I did when I tried AirBnB for the first time. Recently on a road trip throughout the States, I decided to book our accommodation via AirBnB. I wanted to try something a little different and get a local feel for the places I was visiting. That's exactly what AirBnB allows you to do… it allows you to travel like a local.
What I love about AirBnB is that it is a home away from home. At the time, I was travelling for a few weeks and staying in hotels, constantly on the go. It was lovely to walk into a home and get that 'home sweet home' feeling.
If you are travelling with a family, this is the ideal accommodation for you. It reduces your costs and makes things a little easier as you will be able to book a house or apartment to suit your needs. You could also book a house between you and your extended family to reduce costs even more. What I love about booking an AirBnB is you usually get to meet the host and gather their tips and tricks of things to try in the area.
HomeExchange.com
Now this is something very different and yes I have tried it! I've experienced home exchanges in Perth, Florida and Vancouver. I exchanged both my home and car which really cut down a lot of the cost for my trips. Your expense for the holiday is then only the cost of your flights and your spending money.
It is a great way to explore and see the world. I love home exchanges as they allow you to get a real taste of the locations with lots of local tips along the way. You meet local people and discover places you would never have seen before. Your exchange can be anything you want it to be. Plan it on your time, travel where you want, and on your schedule, travel your way and live like a local. I use homeexchange.com regularly to do a house swap and it has always worked out as such a positive experience.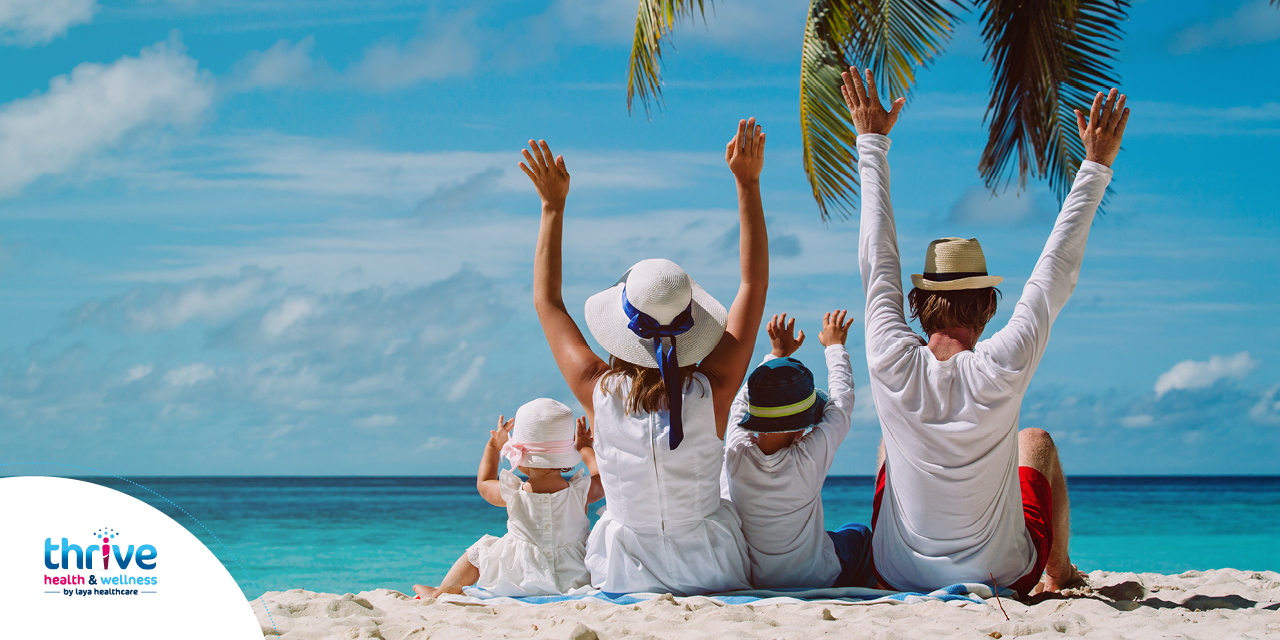 Here are my top tips to cut down your costs:
Swap and change airlines. Sometimes we automatically go to buy return flights when we purchase our flights with an airline. Sometimes it's actually cheaper to fly out with one airline and back with another. Do you research – it could be worth your while.
Try not to change your money at the airports or at ATMs. You will be charged way more by doing this. Get organised and pick it up in the post office before you travel as in my experience they always seem to have the best rates.
Roaming. Check your policy before travelling so you don't get a surprise bill when you get home. Try to use free wifi zones whenever available. You can then use skype or whatsapp to stay connected to home. This also gives you a chance to upload photos of your adventures to show all your friends at home.
Travel insurance. If you take more than two holidays a year, multi trip policy is cheaper. This also may cover you for any local trips at home in Ireland! (Remember we are currently offering 30% off our travel insurance until July 31st when you book online)
Follow Ryanair, AerLingus and other airlines on social media. They can have lots of flash sales so be sure to follow them online and you never know, you could get a great deal on one of their flash sales. Be spontaneous and adventurous.
Book at least 3 months ahead of time. Prices are always cheaper the earlier you book. The early bird catches the worm!!
Travel on a Tuesday. Everybody thinks we have to start our holiday on a weekend but travelling on a Tuesday can save you a lot. From my experience, flying out on a Tuesday rather than a Friday can cost much less and flying home on a Tuesday rather than a Sunday can cost even cheaper. If you're planning a family holiday this summer, it can save you hundreds to travel from a Tuesday to a Tuesday. Trust us…
Go off the beaten track. People tend to travel and stay in busy areas or the city centre but by moving further you will see the local gems and hidden treasures (as well as saving money). Accommodation, restaurants and even adventures are can be a fraction of the cost away from the busy tourist spots.
I hope this helps you to reduce your costs for your next family holiday. Just remember - it's all about making memories together as a family. Memories you will cherish forever. Happy Travels.
SPECIAL OFFER:
30% off your laya travel insurance here until July 31st 2017