Attending the Pendulum Summit for my fourth consecutive year I can't but be impressed by the fact that each year, I feel it's an even better experience than I have had previously. This year there were amazingly insightful speakers including Richard Branson, Michelle Mone, Keith Barry, Jo malone, James Caan, Paul O' Connell , and how about kicking off your morning with a bit of Aslan?
Flow
Mihaly Csikszentmihalyi the Hungarian psychologist recognised and named the psychological concept of flow, a highly focused mental state. His theory is that people are happiest when they are in a state of flow—a state of concentration or complete absorption with the activity at hand and the situation.
I think the above sentiment captures this event well. Many of our team attended Pendulum Summit and the next morning, we were sharing our collective insights, a sure sign of a successful event.

There is very much a thematic nature to the messages that are delivered by the speakers. Delivered through their own context the common strands of importance to concentrate on for me were as follows;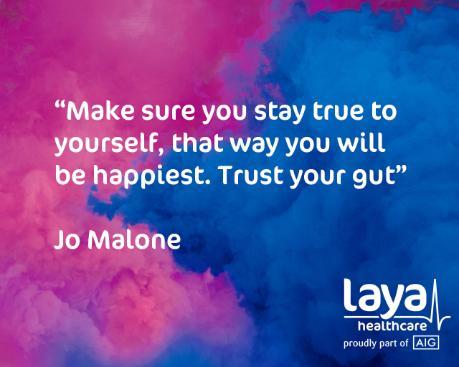 Your Time Your space

The use of your time was a recurring theme of many of the speakers. Richard Branson stressed the importance of delegation so you can focus on big ideas "Too many entrepreneurs cling on to every single little detail for too long. It makes them ill, it ruins relationships, they don't keep fit and healthy, and they get bogged down with the minutiae so they are no longer pushing the company forward," says Branson. I think it's fair to say that whether you are in a leadership position or not this has great relevance.
Paul O' Connell put it very simply when he said "Instead of trying to go hard forward all the time, take some time to assess what you are doing".

Positive work culture and building your team to succeed. Praise them…for they will come…
Branson suggests that "Just like a flower when it's watered, people flourish when praised". Marci Shimoff recommended giving specific examples when offering praise, "Tell someone why you appreciate them, not just that you do appreciate them... ". this isn't just for work…this is for every part of your day !!

The importance of a positive work culture was echoed by Brad Sugars, "If the people, the human beings in your organisation don't grow the business can't grow. You don't build your company, the people do."
I particularly loved what James Cann said, "Surround yourself with people who are better than you or as good as you, that way you can be confident when you delegate".
Attitude and self-belief

Much of the inspiration gleaned over the few days was from the life stories of some of the speakers. The entire Pendulum Summit audience were enthralled by Baroness Mone and Jo Malone MBE, both of whom built their success with little more than determination. Jo Malone particularly sounded a chord when she recalled how her oncologist asked her, on learning of her breast cancer diagnosis "was she going to fight it or let it take her''? Of course her answer was fight it. She was truly inspirational.
Using your creativity and learning to be happy
Jo Malone agreed that taking time out to let yourself come up with ideas and be inspired is important, telling the summit to "Invest in the currency of creativity". Most speakers agreed that scheduling in time to be inspired and creative was critical for 2018.
Randi Zucherberg advocated the digital detox. I must say I agree with her.
Branson also advocated exercise and fun to get your energy pumping for the day.
Happiness was a recurring theme at the two-day event, again with Paul O'Connell suggesting, "Figure out what makes you happy and what makes you good at your job and plan your week around that".

How about some positive psychology thrown in? Self-Belief
Two quotes from Marty Newman sums up everything life is about for me and ultimately what the journey through self-reflection that a day like this brings.

"To be at your best every day you've got to genuinely like yourself, accept this is who you are and stop being self-critical, and feel really confident in what you do!",
Also, have the belief to back yourself, I even bought his book Emotional Capitalists.
Dr Bob Rotella also summed it up well, "Why is it easy to believe in your doubts and doubt your beliefs?" and went on to add, "Greatness is in everyone. Fear and doubt distort your vision and disable your attitude. Spend your life convincing yourself you can and you will".
Whether you work in the field of personal development, are seeking a boost of motivation from some of the world's leading experts, want to take your business to the next level, or simply want to make this year the best yet, then I suggest you make Pendulum Summit a must.
Finally, as Jo Malone concluded the event with a perfume cocktail she offered the following "Make sure you stay true to yourself, that way you will be happiest. Trust your gut".
I hope you find your flow in 2018!
Joe Sherlock is our Corporate Sales Manager, you can contact the corporate team by emailing corporatebusiness@layahealthcare.ie