This Focaccia bread is wheat-free, gluten-free, dairy-free, soy-free, egg-free, and sugar-free. You can remove the walnuts to make it nut-free, also.
Ingredients
2 cups of Gluten Free (GF) bread flour
2.5 tsp GF baking powder
1/4 tsp salt
1/2 tsp black pepper
1 tbsp dried rosemary, or fresh rosemary chopped
2tbsp ground flax plus 80-100ml water, to make 'flax egg' 1 cup rice milk
1/4 cup olive oil
1/3 cup chopped walnuts
1/3 cup chopped pitted black olives
1/3 cup chopped sundried tomatoes
1 sprig fresh rosemary chopped
sea salt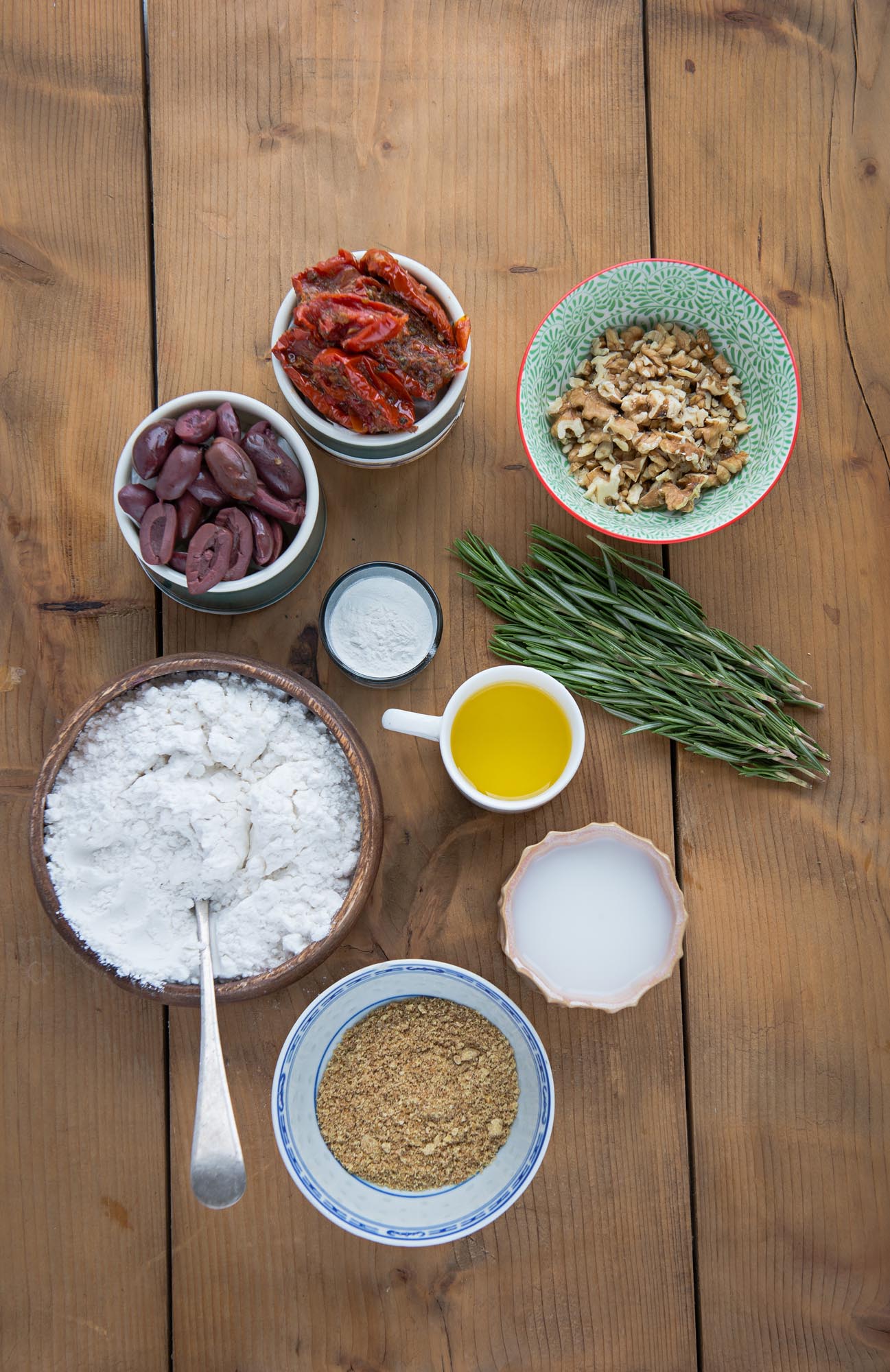 Method
Make up flax egg and set aside for 10 minutes.
Mix dry ingredients in a bowl.
Mix wet ingredients in a separate bowl.
Add flax egg to bowl of wet ingredients and fold into bowl of dry ingredients.
Grease pan with olive oil, and pour out, flattening gently.
Top with walnuts, olives, sundried tomatoes, rosemary leaves, and sprinkle sea salt and black pepper.
Place in pre-heated oven for 30-40 mins at 180.