Our Consultant Connections benefit
If you ever had to deal with a really serious illness wouldn't it be good to know you had thousands of experts on standby? Consultant Connections are a panel of leading experts from around the world to provide the expertise you need, when you need it most.
Consultant Connections have expertise in a specific number of areas and review cases that are serious in nature, often in the areas of cancer, cardiology, neurology, transplant and rehabilitation.
How can Consultant Connections help?

They provide the information you need to make choices about your care and treatment


Confirms diagnosis and can recommend state of the art treatment


If a more effective treatment is available abroad, we'll cover the cost


Extra peace of mind if you or a family member becomes seriously ill
What you need to do to use this service
If you or a family member is diagnosed with a serious illness and you would like to use our Consultant Connections service, you should call Laya Healthcare on 1890 700 890.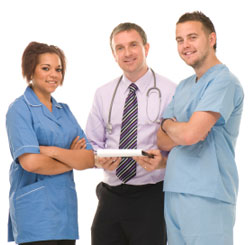 We will then get Consultant Connections to call you to discuss your illness. A personal advocate (a nurse) will get a copy of all your medical records from your consultant. Then using the Consultant Connections database they will identify the most appropriate specialist(s) from around the world to assist in reviewing your case.
This specialist(s) will comprehensively review the test results, diagnosis and prognosis and a report will be sent to your consultant in a matter of days. If Consultant Connections come back with a modified diagnosis or treatment plan you and your consultant can then decide how you would like to proceed.
If you do need to go abroad for treatment Consultant Connections will help with things like medical appointments and hospital admissions. For more information about this service call us on 1890 700 890 or email info@layahealthcare.ie