Child Home Nursing (not available on PersonalCare)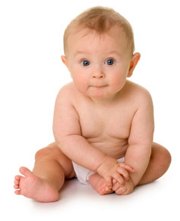 We know how important your child's health is to you, and our child home nursing benefit gives you great peace of mind. For Health Smart Family, FamilyCare and CompleteCare members we will pay 50% of the costs up to €2,800 per year. And we will pay 25% of costs up to €2,800 for EssentialCare scheme members.
The child home nursing benefit is payable following five consecutive days of in-patient treatment, subject to consultant referral. So while you look after your child, we look after the costs.
Child Healthcare Benefit for Out-patient Expenses (not available on CompleteCare)
If your child is in hospital for more than three nights, you can now claim up to €250 for out-patient expenses such as GP, consultant and physiotherapy bills.
Travel and Accommodation Benefit (not available on CompleteCare)
To make things easier for you when you're looking after your child in hospital, PersonalCare, FamilyCare and EssentialCare members can avail of our travel and accommodation benefit. This is available for a parent accompanying a child during an in-patient stay in hospital up to a maximum of 14 nights. PersonalCare and EssentialCare members can receive up to €42 per night, while Health Smart Family and FamilyCare members can receive up to €105 per night.